panoramic Views of ocean and sound
Nags Head
Homes & Real
Estate
Our Nags Head, NC Real Estate Listings!
Welcome!
Nags Head, NC, is mostly revered for the great outdoors. Nags Head things to do rule! The town is home to the northern Outer Banks' largest concentration of watersports outfitters, miniature golf courses and go-cart tracks. It also has the greatest number of public beach accesses. Outer Banks real estate in Nags Head is as varied as the town itself and offers something for everyone. From luxurious Nags Head oceanfront homes for sale to cozy beach bungalows and spacious family residences, our portfolio caters to diverse preferences and budgets. 
The ecologically diverse Nags Head Woods welcomes visitors into a world of high ridges, freshwater, forests, critters, flora, cemeteries with some of the oldest Nags Head names in them, the remains of old houses and trail after trail that traverses this wonderland.
Perhaps the main — or at least most obvious — a feature of Nags Head attractions and other things to do, besides the Atlantic Ocean, is Jockey's Ridge State Park, the largest sand dune on the East Coast. If you don't watch the sunset from atop this sand mountain, you've missed a vital and cherished Nags Head, NC, tradition. And a perfect outer bank property in Nags Head for your family really adds to the experience.
The panoramic view of sound, ocean, and surrounding towns is honestly breathtaking. The town is home to three traditional Outer Banks fishing piers — Nags Head Pier and Outer Banks Pier. Moreover, the best of Beach Realty of Nags Head is close to these piers and can help you find the perfect rental for your stay.
A third, the North Carolina Aquariums' impressive Jennette's Pier, opened in May 2011 and has become a popular place for Nags Head weddings, meetings and events. Nags Head's beaches continue to lure visitors more than 150 years after the first vacationer set foot on these shores. Vacationers take full advantage of the ocean by swimming, surfing, sunning and beachcombing. You can also witness wildlife through dolphin watches or become a card-carrying member of the Nags Head fishing tradition. Or if you enjoy more low-key activities you can bike or walk the town bike path.
Looking for a property in Outer Banks, Nags Head? At Pirates Cove Realty, we're here to help you find the ideal rental or purchase. As expert Nags Head realtors, we offer a range of properties, including South Nags Head homes, beachfront houses, condos, and vacation rentals. Whether you're a family looking for a spacious beachfront property, a retiree seeking a peaceful cottage, an investor interested in lucrative real estate opportunities, or searching for a charming second home, our diverse portfolio caters to all. Browse our listings and contact us for expert real estate advice today!
"*" indicates required fields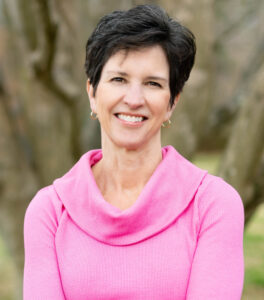 Elizabeth Cloninger Associate Broker & Owner The Gamiel Team
Elizabeth is dedicated to turning your property dreams into reality. With her expertise and personalized approach, she ensures a seamless journey in the real estate market.
Contact Elizabeth:
Office: (252) 475-3771
Cell: (252) 305-2951
Email: ecloninger@pirates-cove.com
Reach out today to start your journey!