A Prime Summer Resort Area
Corolla NC Real Estate -Beach Houses & New Homes for Sale
Explore Available Properties in Corolla, NC
Experience the Luxury of Corolla, NC Real Estate
Welcome to the heart of Corolla, NC real estate, where a diverse range of homes for sale, beach houses, and new homes are waiting to become your perfect residence or investment.
Since it's a comparatively new developed area (most of the houses and shopping centers were built in the 1990s), Corolla, NC, is known for its upscale offerings and polished appearance. Oceanfront mansions mingle with smaller yet still exquisite beach homes, high-end condos and some beautifully preserved old Corolla Outer Banks homes.
Uncover the Charm of Corolla Beach Houses for Sale
Corolla, NC, is renowned for its miles of pristine, wide-open beaches, making it a prime location for beach homes for sale. Perfect for swimming, sunbathing, fishing, and surfing, these beaches offer a serene escape from the hustle and bustle of city life. Dive into our extensive selection of beach houses for sale in Corolla and find your perfect seaside sanctuary. Discover more about what the Outer Banks has to offer on the Outer Banks Visitors Bureau website.
Indulge in Luxury Beach Houses in Corolla
Experience the epitome of coastal living with our selection of luxury beach houses in Corolla, a prime choice in Corolla real estate. Offering breathtaking sea views, expansive living spaces, and top-tier amenities, these properties provide an unparalleled living experience.
Discover Affordable Beach Houses in Corolla
Dreaming of a beachfront lifestyle on a budget? Explore our variety of affordable beach houses in Corolla. Offering excellent value, these properties ensure you don't have to compromise on quality or location.
Explore New Homes for Sale in Corolla NC
If modern design and energy efficiency are on your checklist, our range of new homes for sale in Corolla NC won't disappoint. These properties offer the latest in home design trends, allowing you to create a space that's truly your own.
Gated communities are common in Corolla, and these developments offer all the expected amenities. Corolla, NC, weddings are quite popular, due in no small part to the many lovely homes that can serve as ceremony or reception sites.
Experience the Beauty of Corolla Outer Banks Real Estate
Nestled within the stunning Outer Banks, a string of barrier islands off the coast of North Carolina, Corolla is a gem in Outer Banks real estate waiting to be discovered. Known for its breathtaking natural beauty, rich history, and relaxed lifestyle, the Outer Banks is an idyllic place to live or invest in real estate. Learn more about the attractions in the area on the Currituck Outer Banks Tourism website.
At the other end of the spectrum, north of Corolla's paved roads is the Swan Beach and Carova area, a wild and rugged place accessible only by four-wheel-drive vehicle – and, therefore, perfect for current-day visitors to get a hint of the isolated experiences Corolla residents of old had. Learn more about the wild horses that are a unique feature of this area. Rental homes in the four-wheel-drive area range from small and rustic to astonishingly palatial, but it's the remoteness of the area that is the biggest draw.
Before you come, read more about Corolla, NC, history. You'll understand the spirit of this place by doing so . . . how duck hunting, isolation, shipwrecks and natural beauty all coalesced from a tight-knit oceanside community into this present-day vacation land.
Discover the allure of Corolla Outer Banks real estate today.
"*" indicates required fields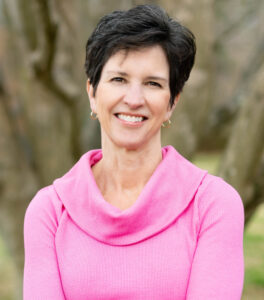 Elizabeth Cloninger Associate Broker & Owner The Gamiel Team
Elizabeth is dedicated to turning your property dreams into reality. With her expertise and personalized approach, she ensures a seamless journey in the real estate market.
Contact Elizabeth:
Office: (252) 475-3771
Cell: (252) 305-2951
Email: ecloninger@pirates-cove.com
Reach out today to start your journey!
Ready to Find Your Dream Home in Corolla, NC?
Our team of experienced real estate agents is ready to help you explore the best of Corolla real estate. Whether you're looking for a beach house, a new home, or an investment property, we're here to guide you every step of the way. Your perfect match is waiting in Corolla, NC.